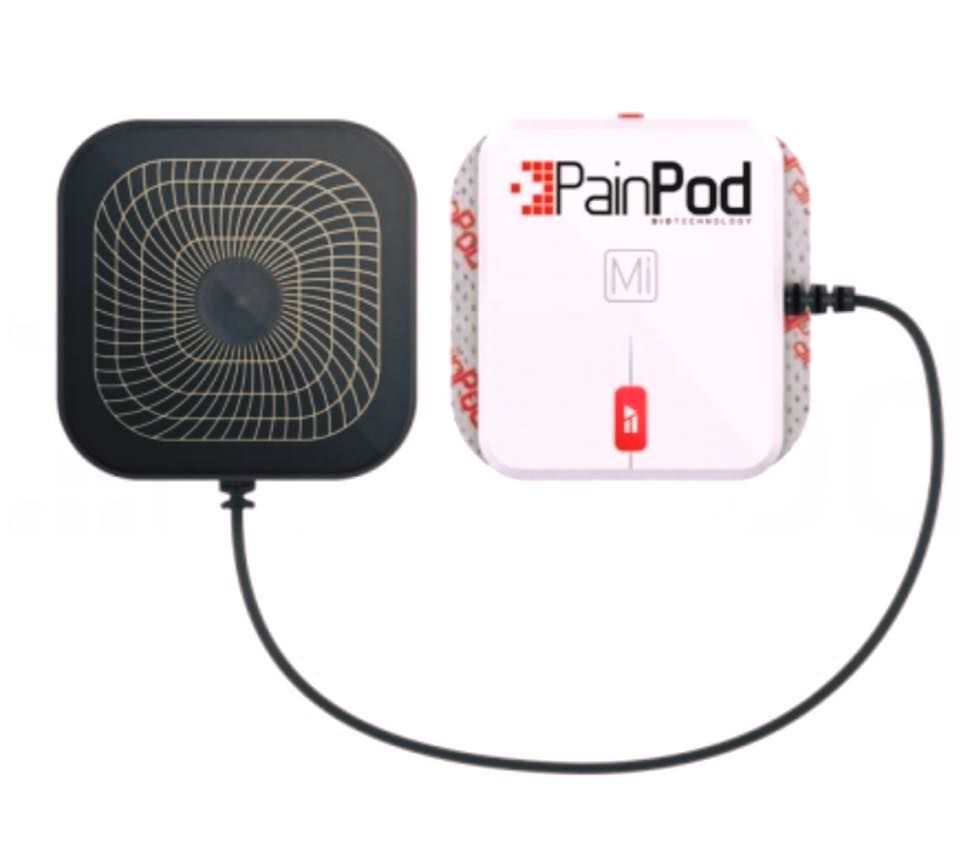 The Science Behind The PainPod.
The peripheral nervous system carries electrical impulses to and from the brain and spinal cord via action potentials. The signals travel along neural networks in different patterns, like a drum beat or Morse code.
These patterns dictate chemical and biological changes throughout the body and devices that harness electrical impulses have been used for decades to improve health and save lives—the most common being pacemakers and defibrillators.
Unlike electrical therapies of the past, PainPod aims to harness medical research and knowledge of neurophysiology and molecular mechanisms to guide the design of our new generation of devices.
PainPod BiStim for Healing and Pain Relief.
BioTechnology that mimics the human body's natural micro-current, treating the source of pain by gently and imperceptibly promoting healing, reducing inflammation and repairing injured tissues.
Frequency treatment formulations that stimulate the nerve system to precisely block the pain messages to the brain, also helping the body release Endorphins reducing perception of pain
Every tissue type in the body has its own electrical frequency, a naturally-occurring microcurrent that which can be disrupted by injury or disease. The microcurrent therapy engineered in the PainPod MiCycle mimics and restores the human body's naturally occurring microcurrent to effect healing .
At one-millionth of an ampere, the current restores normal frequencies at a cellular level, proven to improve pain, reduce inflammation and increase function.
Microcurrent stimulates an increase in Adenosine Triphosphate (ATP), the "molecular unit of currency" that fuels all biochemical functions in the body and boosts Protein Synthesis, essential for any tissue repair.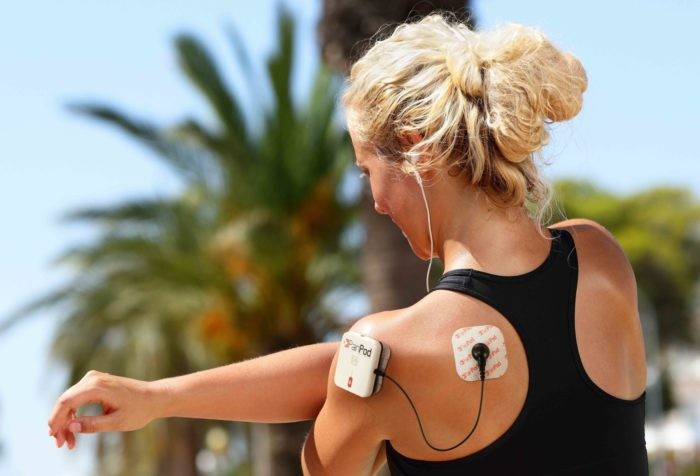 PAIN RELIEF & RECOVERY MADE EASY.
PainPod® Mi is a worldwide exclusive 2 in 1 ultra wearable device used for the relief of pain utilising latest advances in microcurrent painless treatment technology to accelerate recovery & reduce various pain symptoms.
Welcome to the combined power of the PainPod Mi
Medically researched and expertly engineered, the PainPod Mi uniquely combines two clinically proven technologies to give effective, natural drug-free relief from many types of pain, at the same time as treating and promoting healing at the source of your pain.
Biologically body-friendly and sleek design, PainPod Mi can be used on almost any area of the body, lower back, arms, legs, stomach, feet or shoulders.
Every PainPod Mi comes with a pair of Premium Pads
Get even greater Pain Relief, Recovery & Muscle conditioning results with the very latest scientific developments in PainPod® Biotechnology Pad conductivity.
* PainPod proprietary physical therapy technology.
* Manufactured in a medical grade facility and built to last.
* FDA approved, CE marked and a TGA listed medical device.
* Portable - you can use it virtually anywhere, anytime!
* Rechargeable lithium battery with a micro USB charging port.
* Enjoy theMi-Cycle pre-set 10 hour treatment period.
* Designed to fit comfortably in your hand.
* Upgraded materials for durability.
Your PainPod Mi Comes With
PainPod Mi Device
1 Pair of PainPod Premium Pads
USB Charging Cord
Manual
Pad Placement Guide
FAQ
Mi devices are designed to be used independently and are not suitable for use with PainPod Accessories other than Premium Pads.
Contraindications: DO NOT use an electrotherapy device of any kind; • if you have a pacemaker or any kind of electronic implanted device • if you have a cochlear implant hearing device • on your torso if you are less than 37 weeks pregnant • if you have a severe heart disorder • if you suffer from epilepsy • if you already have DVT. Consult with your doctor before use if you are pregnant, prone to seizures, have cancer or are recovering from cancer. PainPod advanced physical therapy medical devices are listed on the Australian Register of Therapeutic Goods as ARTG Identifiers: 176131 and 288990. Always follow the PainPod instructions for use or as specifically directed by a healthcare professional. See Warning pamphlet for contraindications. If symptoms persist, consult a healthcare professional.
£89.99 (Tax Inc if App)